Writing a book is always an adventure – but how is that different when writing a book as a mother and son duo? It's not one of the most typical writing set-ups, but for the mother and son team, Patsy Tremayne and Kell Tremayne, it's a dynamic that has worked.
Their unique dynamic as a mother/son writing team works because they trust each other and communicate effectively. When you're writing a book with someone else, it's important to work with people you can rely on to bring the same commitment and enthusiasm as you.
Both have received awards from the Australian Psychological Society. Patsy was made a fellow of the Australian Psychology Association (APA) in 2021, and Kell received the prestigious APA Outstanding Lecturer in Psychology award in 2015.
Patsy's earlier book "Ace Your Medical Exams" distilled her vast knowledge and experience, focusing on the outcome – passing the written and clinical examinations. And it does this well.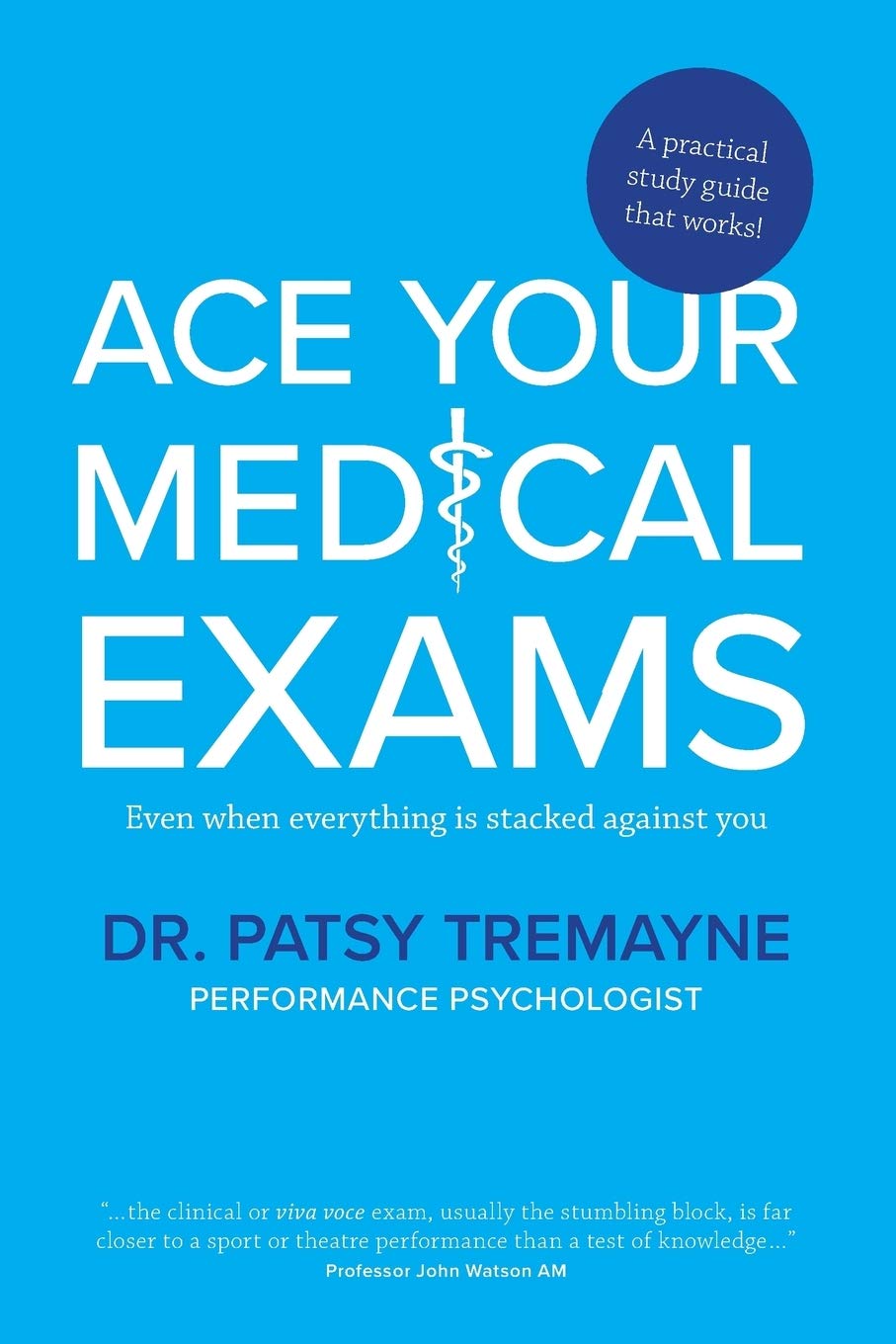 Patsy published a book based on her experiences in performance psychology with doctors back in May 2019.
Even if you have now passed your exams, you may want to refer this book to other registrars.
Study Less and still blitz your medical exams
This new book by Patsy and Kell enters this part of the fray, aimed at the medical environment, and explicitly for junior doctors. It is based on knowledge and experience and illustrated through case-based teaching.
Patsy and Kell have joined forces to combine their knowledge and experience in this latest book to help junior doctors ace their exams and triumph over a system that is stacked against them. This alliance has made for a very strong and dynamic psychology practice, with Patsy having decades of experience working in this industry, and Kell having an up-to-date rigorous research background. They have PhDs in psychophysiology and psychology respectively.
They each have different areas of expertise that they bring to this latest book. Kell lectures at university in subjects such as resilience, sleep hygiene, and factors that increase well-being and performance. Patsy loves non-verbal communication and the shortcuts to effective study and creative testing of exam components.